Proud of our humble beginnings.
even prouder of what we've become.

The Lynnwood Grill was established in 2004 and quickly grew into a local favorite. Our passion for giving our customers what they want led to the addition of a small craft brewery in the back of the grill. Lynnwood Brewing Concern was born, driven by our dedication to serve our regulars the finest brews in the Triangle.
Thanks to our attention to detail and insistence on using the finest and freshest ingredients, it didn't take long for word to spread beyond our regulars. With local acclaim and some national awards, it was clear that our space in the back of the grill wasn't enough.
So when a brewing company in Five Points moved to a new location, we saw an opportunity to expand our operation. It was the perfect chance to get the space we needed to continue producing our beloved favorites while adding new and exciting brews to the line-up. Now our brewmasters are hard at work in two locations, crafting the beers you love—and making sure there's plenty to go around.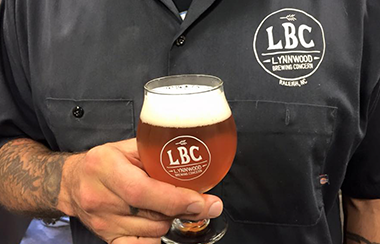 We Recognize Appreciation,
we appreciate recognition


The appreciation and loyalty of our regulars is enough to keep us doing what we're doing. But it's still nice to receive recognition in prestigious regional and national competitions. Sure, it doesn't tell you anything you didn't already know, and it doesn't make our beer taste any better—but the trophies look nice on our mantel.
Taste What All The Fuss Is About,
And Find LBC Brews Near You.
Our
values.


We treat our customers well, we treat our staff well, and we focus on serving the highest-quality drinks for a fair price. Sure, a lot of companies say the same thing, but we think our loyal customers and growth within the community back it up. Every time you enjoy one of our beers or have a family dinner at our grill, it's clear that making a profit isn't our main focus. You are.
You're invited to stop in any time to see—and taste—for yourself. We're confident you'll have an exceptional experience and see why LBC has become part of the vibrant Raleigh community.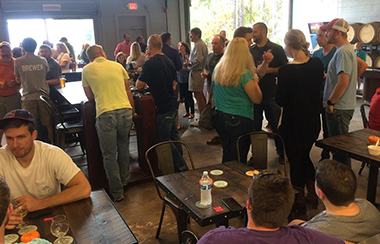 The masterminds behind LBC.
meet the team behind your favorite beer.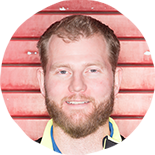 Dave Stebbins
Don Por-leone
Sales Team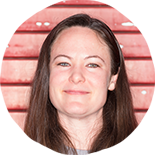 Sarah Sinning
Audrey HopBurn
Brew Team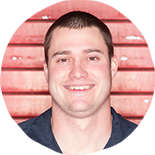 Darryl Wells
Hoptimus Prime
Brew Team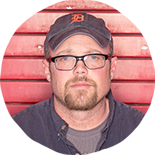 Andy Gallagher
Minister of Malt
Brew Team